An arrangement of modular rocks sculpted in Zbrush and textured in 3DCoat.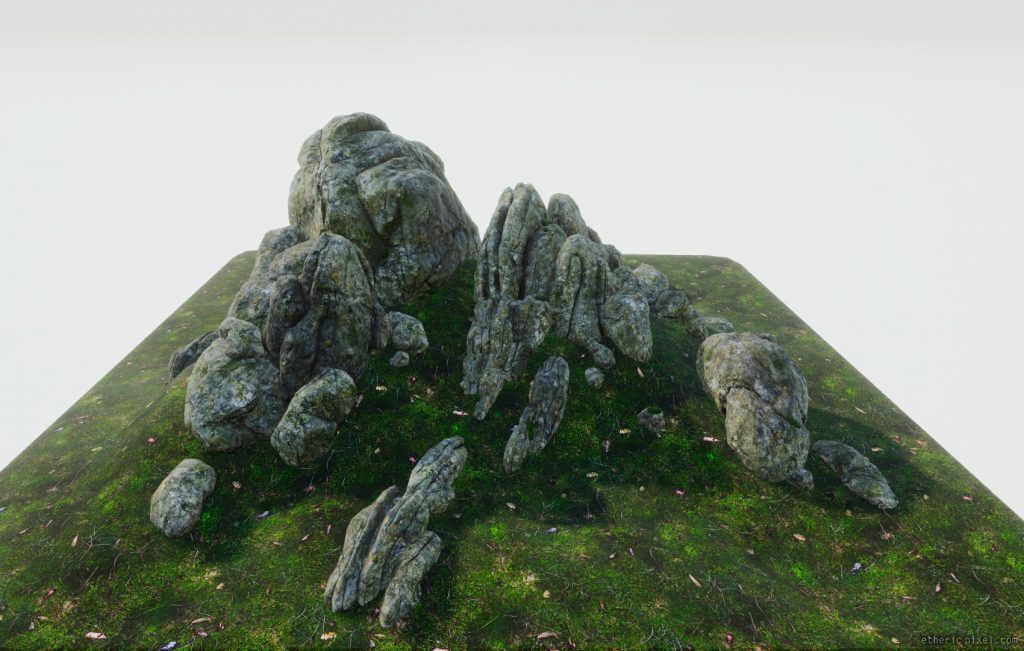 The final set has 11 rock units and a polycount of about 14k tris.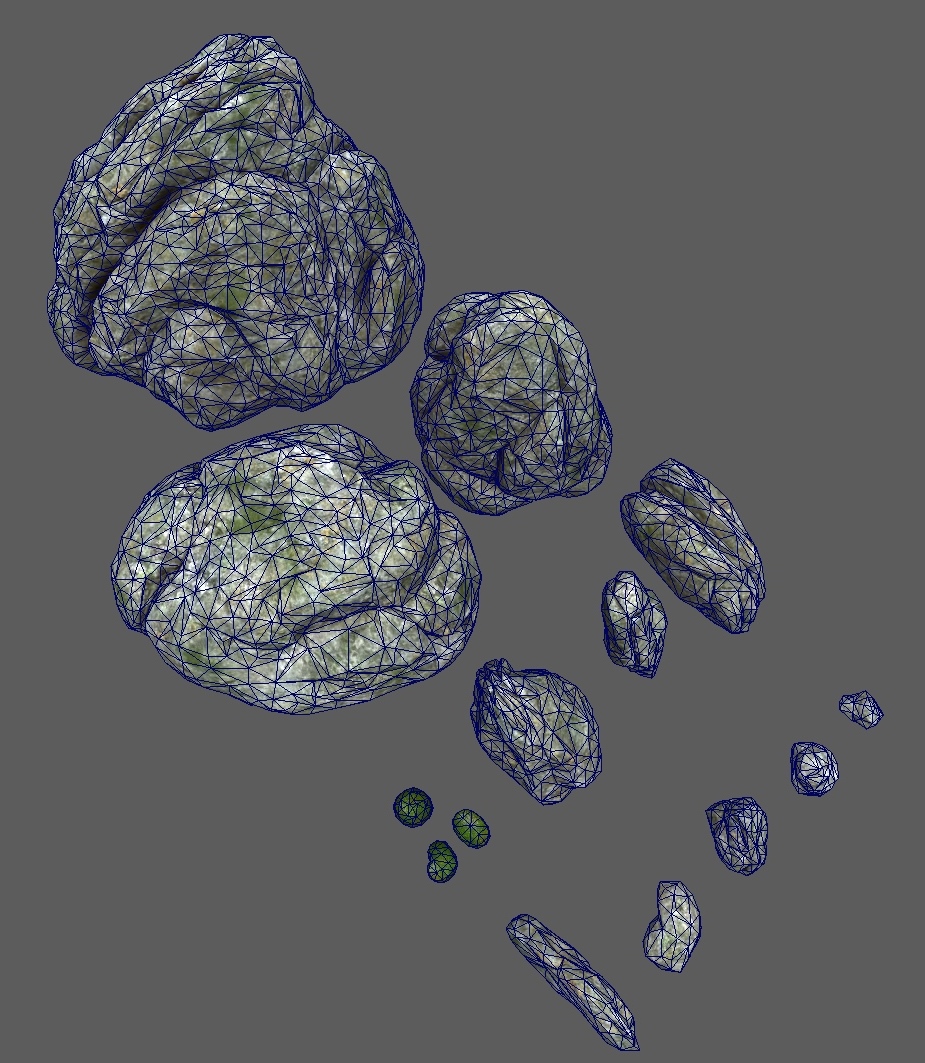 Roughness, Albedo/Color and Normal map: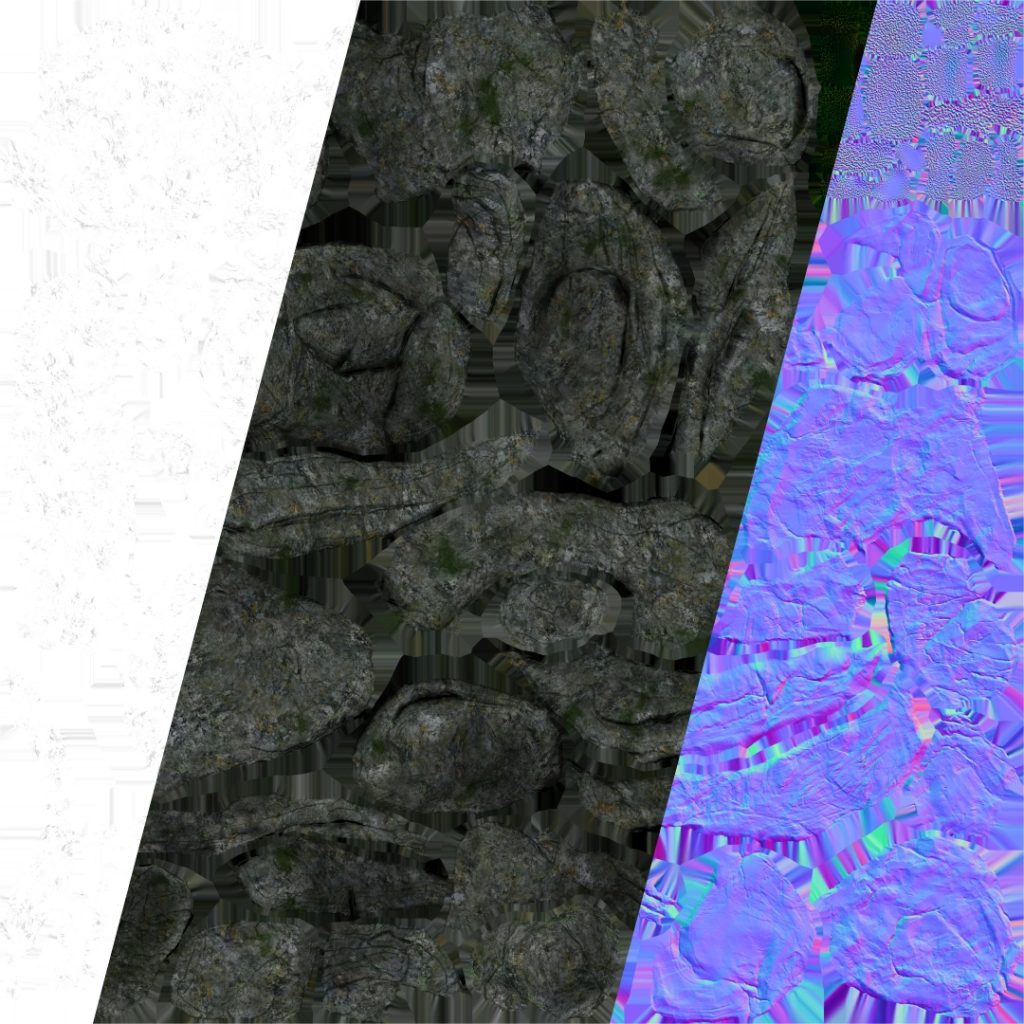 Rendered in UE4 (4K textures) (do not pay attention to that random ground texture):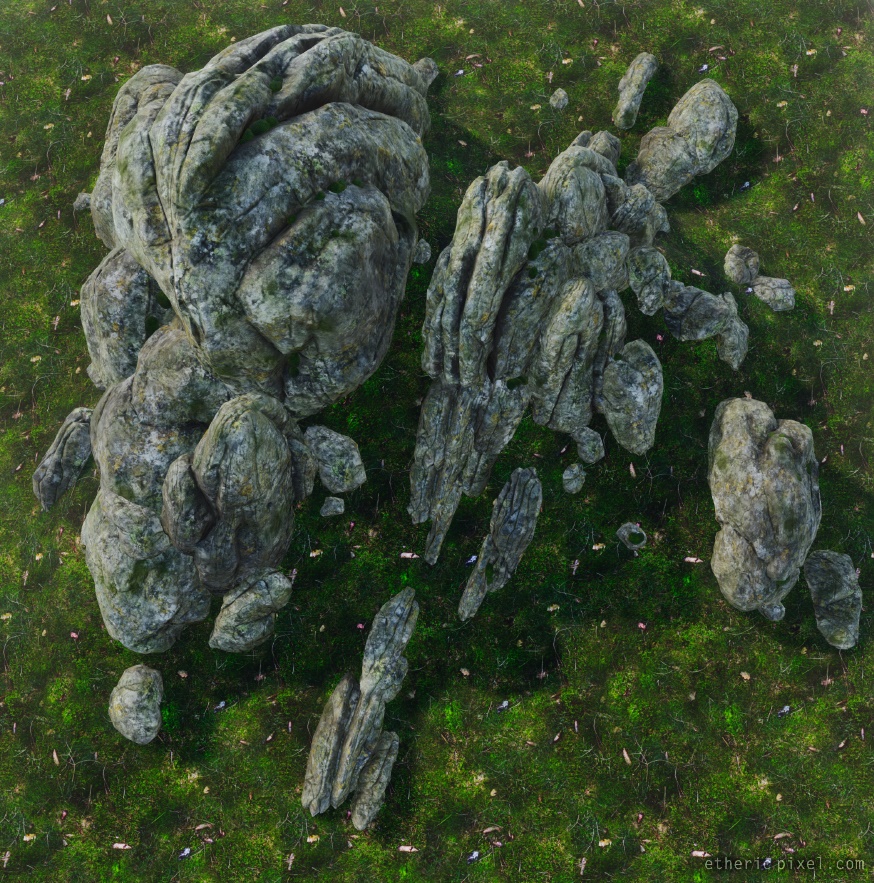 I wanted to make them look realistic so I made my textures out of raw pictures (actually of a piece of an old rock wall) that I projected on the low poly models. The cracks and most of the details in the normals come from the baked high poly.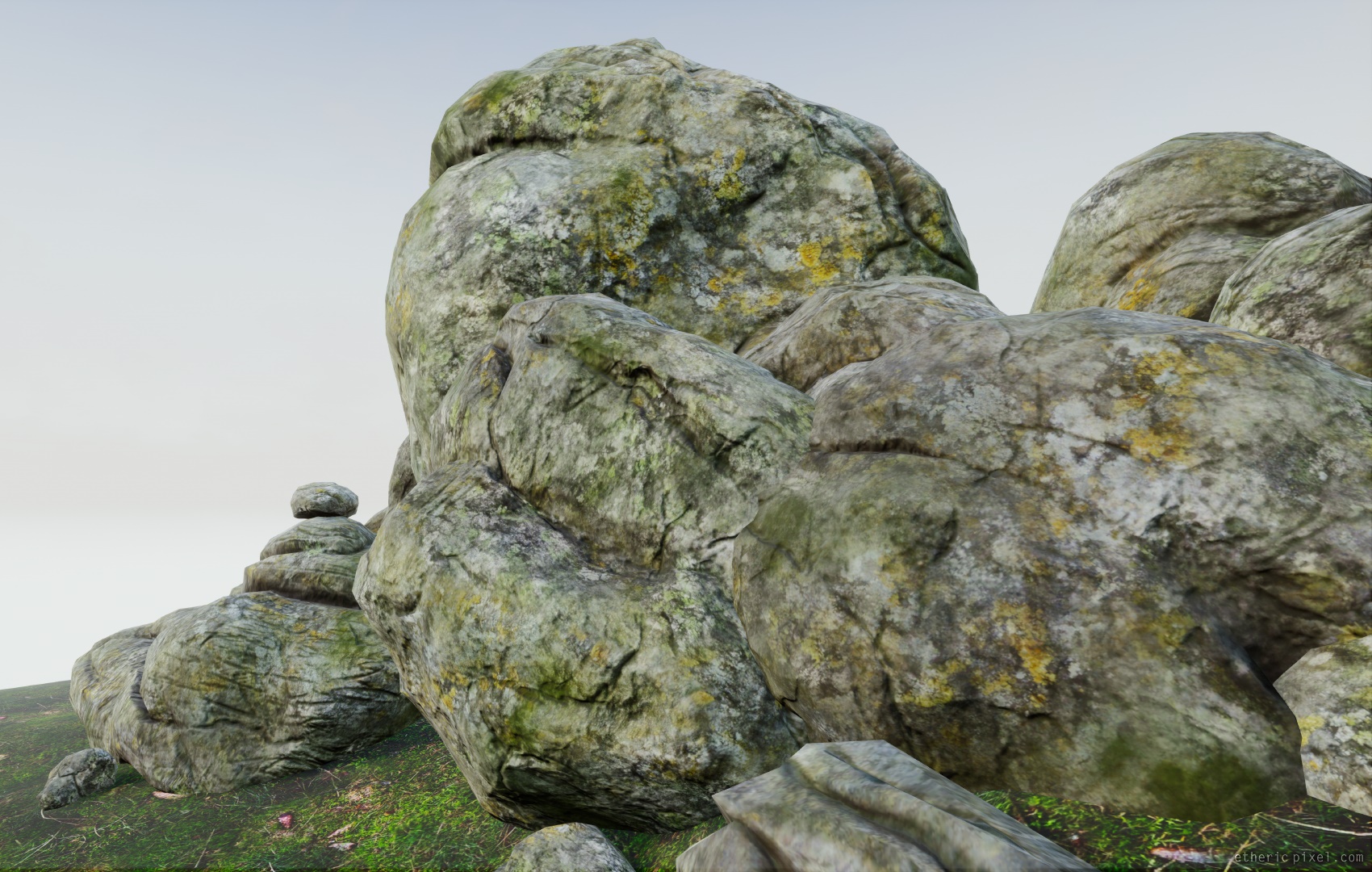 The set also includes 3 little clumps of moss. Timewise not very efficient for filling an entire scene or even covering a single rock with these, but, anyway… this was part of the experiment.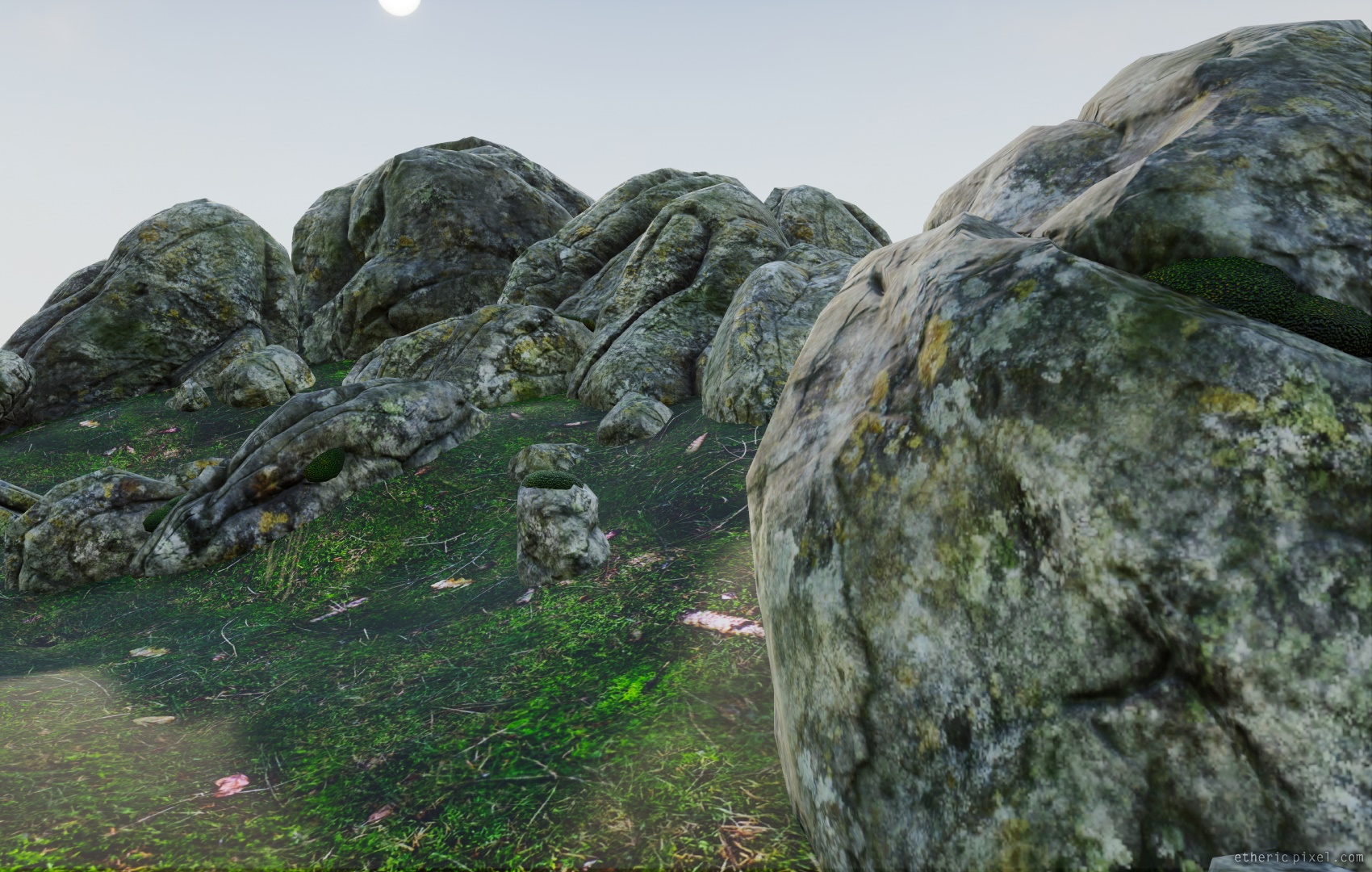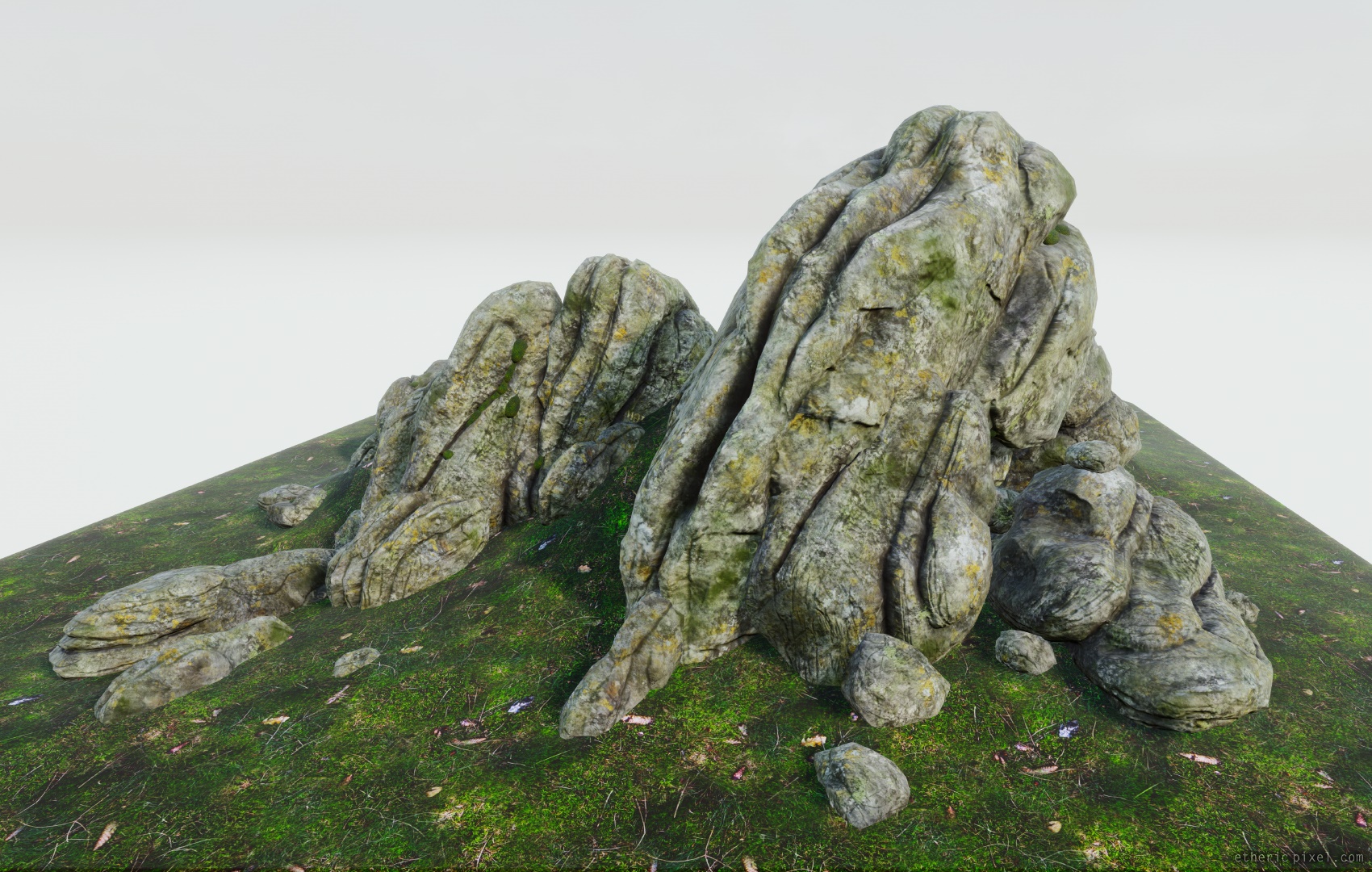 Sketchfab (2K textures)