Here is a first overview of my second end year project: a medieval / fantasy scene made with Unity 5.
Time was running out and this is what I managed to do before submitting the work.
Specific shaders were provided to improve the performances on the target platform (GPD-Q9 with Android 4.4).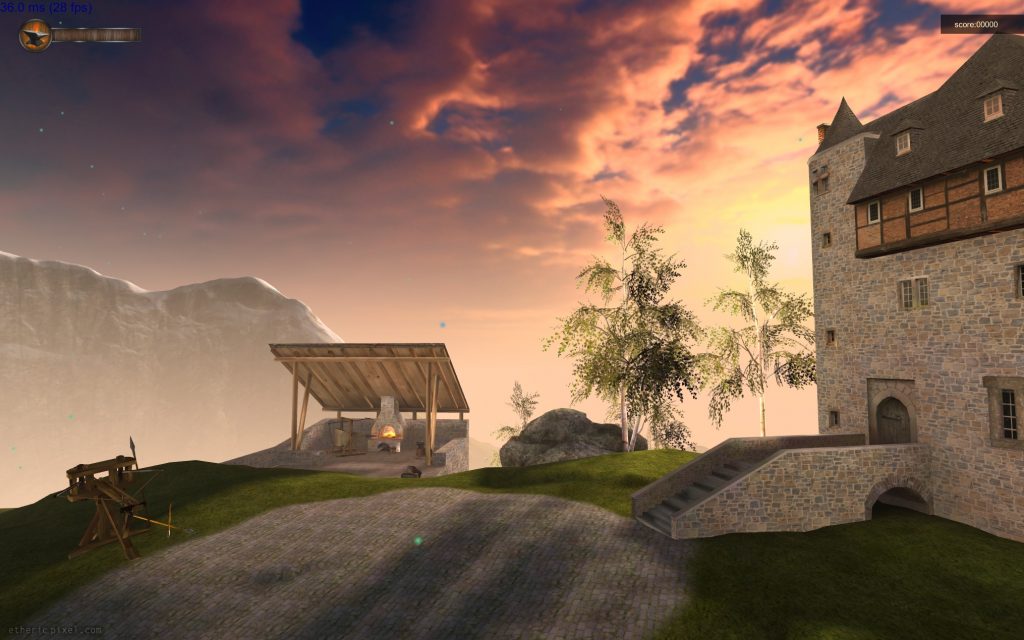 Everything is there: A landscape generated with WorldMachine, a sky, a castle, a forge, some trees, rocks and medieval props.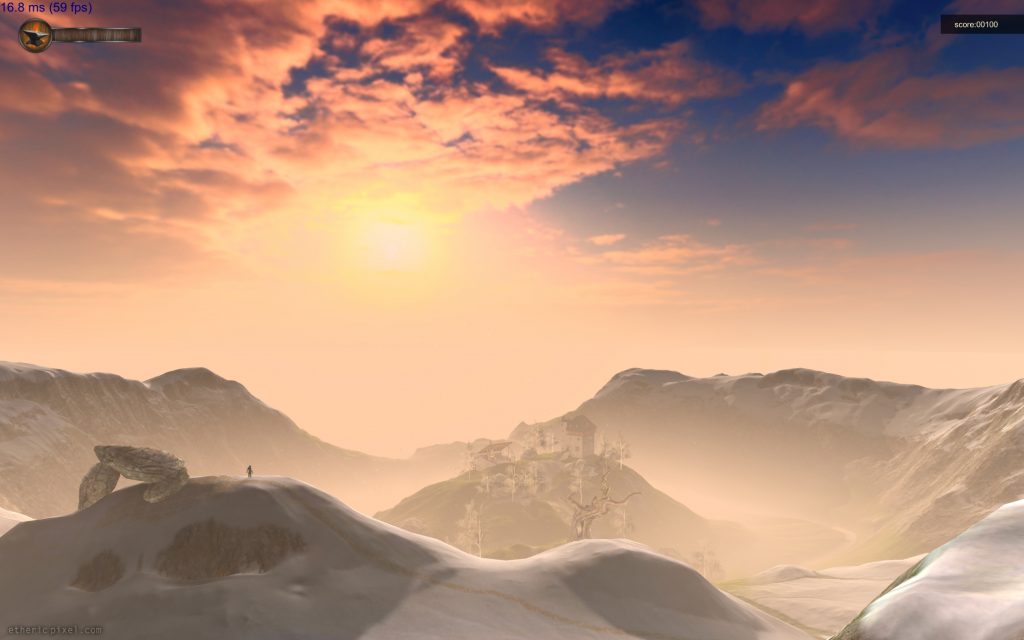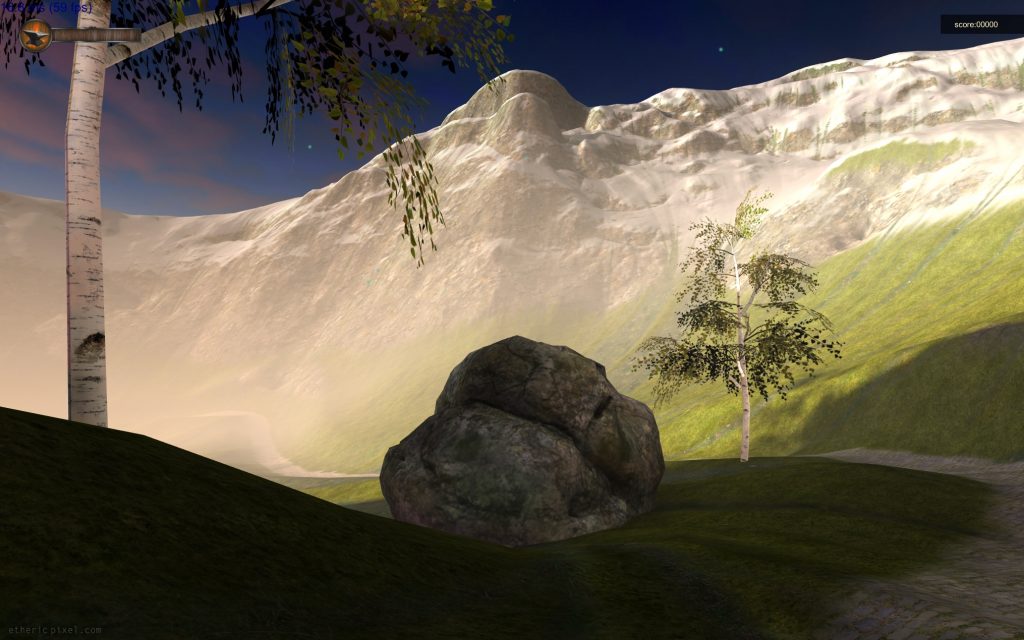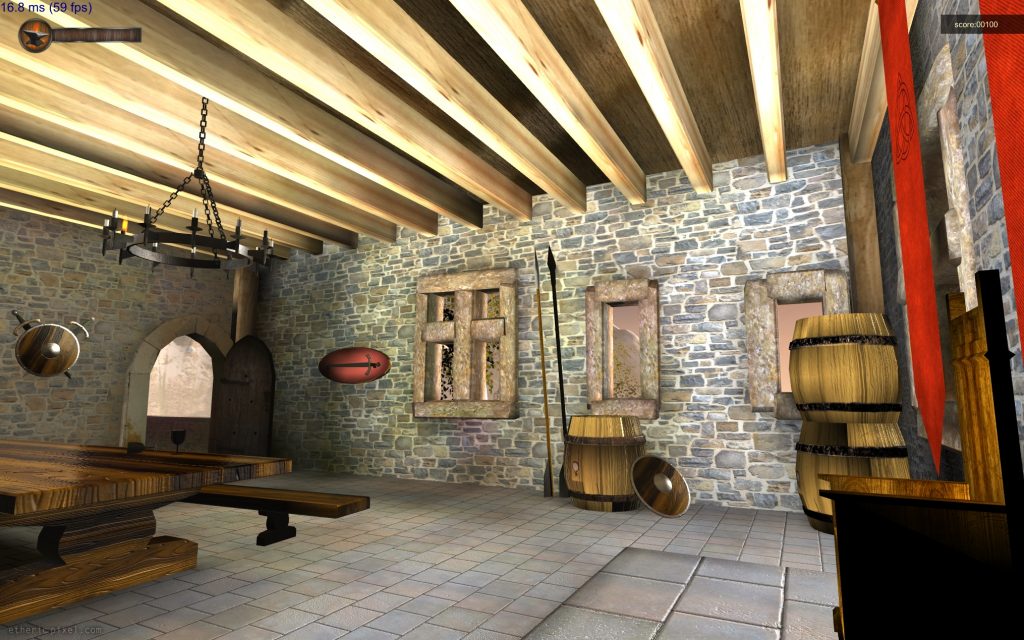 There are a few things that need to be reworked, like the lighting of the interior as you may have noticed. I also plan to create more foliage, improve some textures and tweak the moods, among other things, so I can bring more variety and harmony to the whole.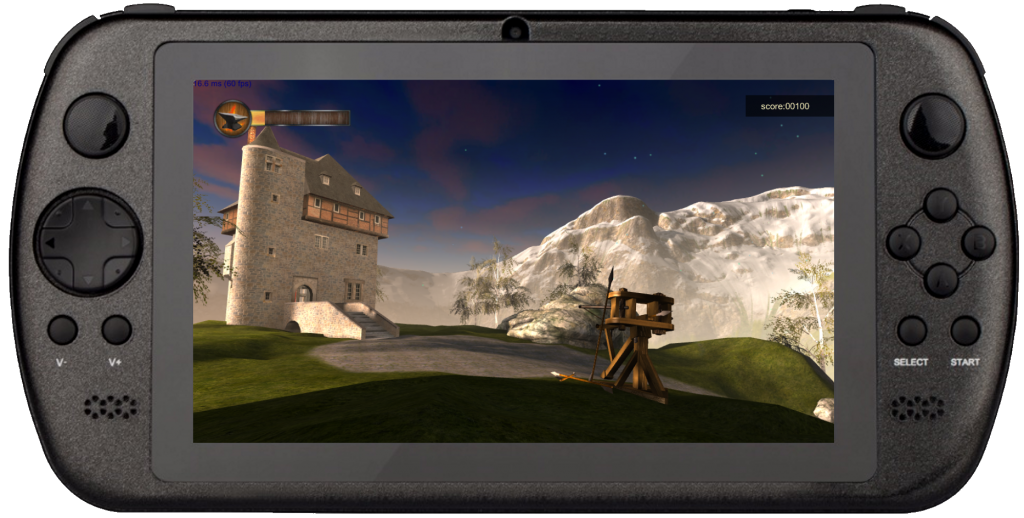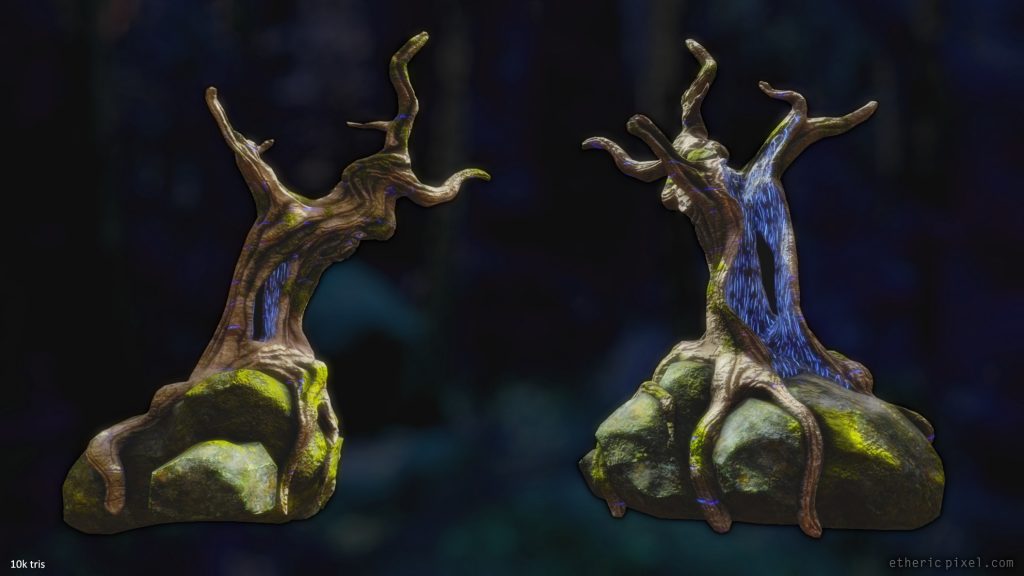 The Hero Asset
To be continued…