For exams reason I didn't have the time last month to upload the works I've been producing, so there will be a couple of things coming up over the next few days.
So first, here is a high-poly 3D character model based on the concept I did a while ago.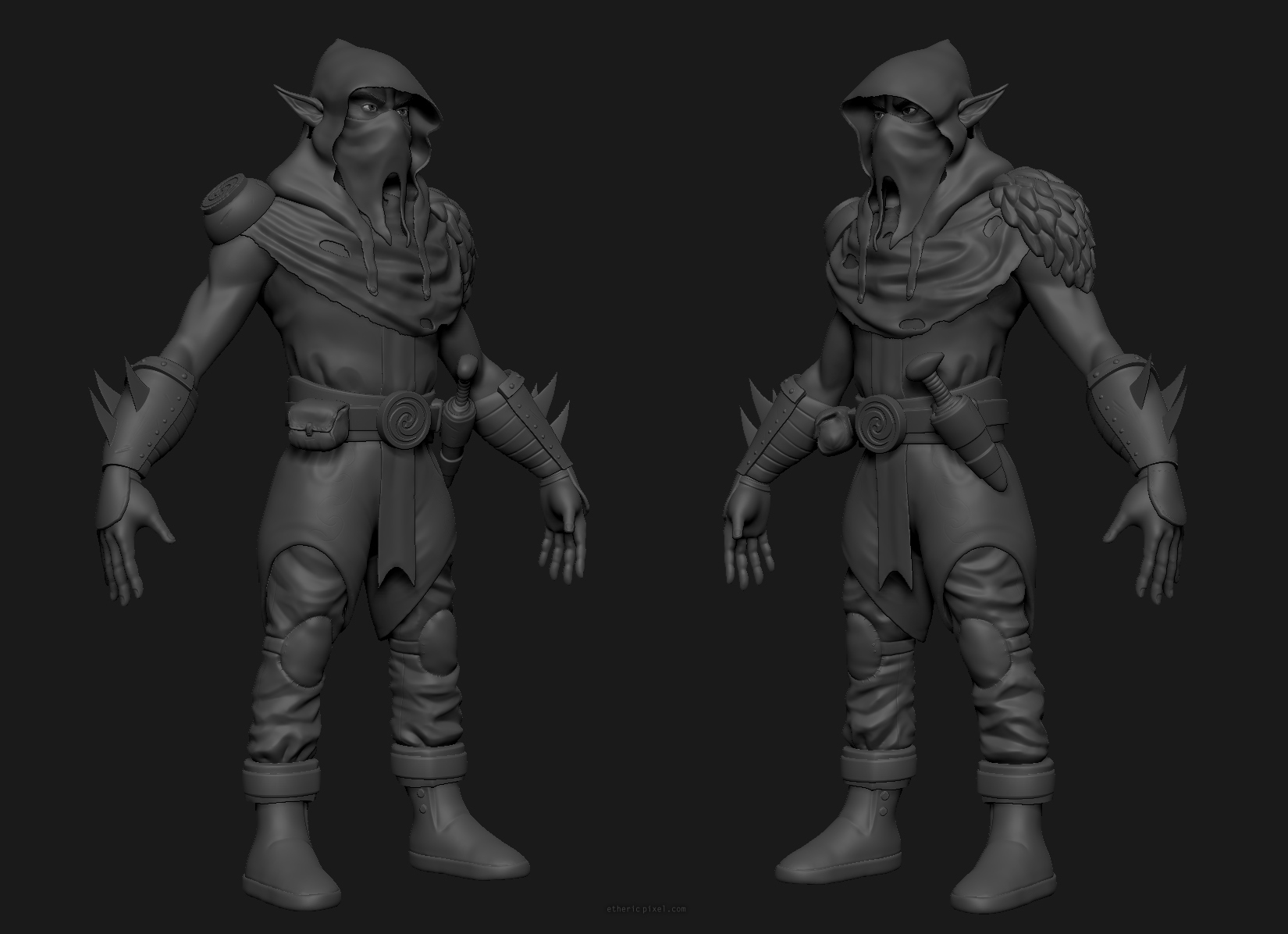 It is my first human-like character created with Zbrush. It had to adopt a semi-realistic style so no fine details. I enjoyed doing it, the fur on the left shoulder was I bit of a pain though.
Details of the head: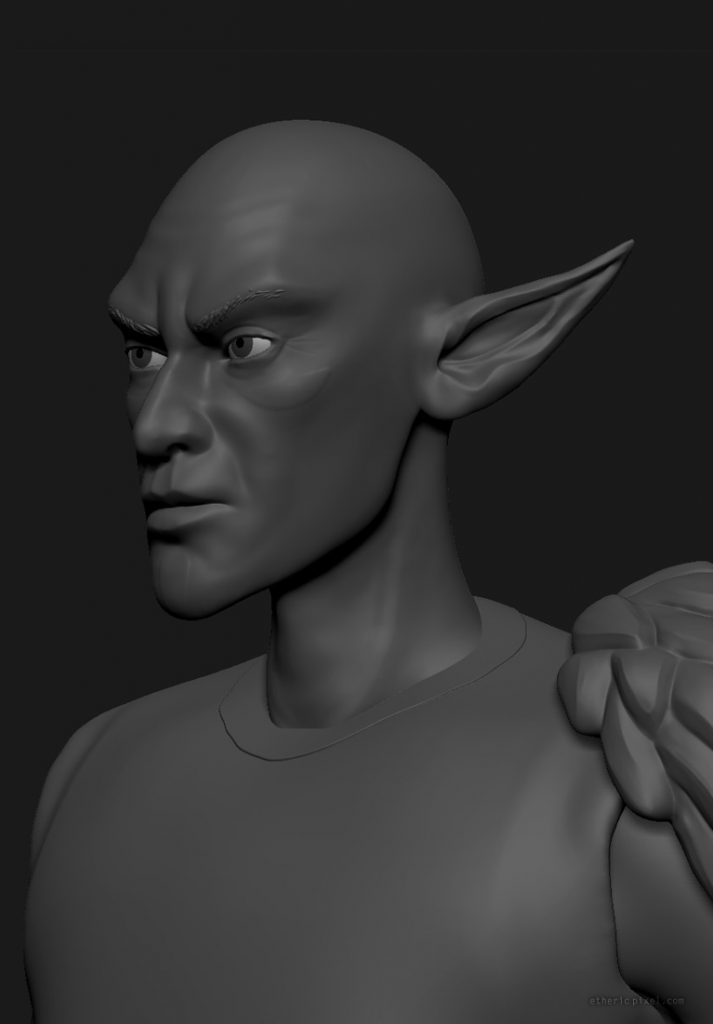 The textured low-poly version is coming next (meant to be integrated into Unity), it only needs some more adjustments.