Wow, lots of dust around here ! Time to refresh the gallery just a bit !
Here is a substance material I made for a VR train simulation and published on Artstation a while ago already.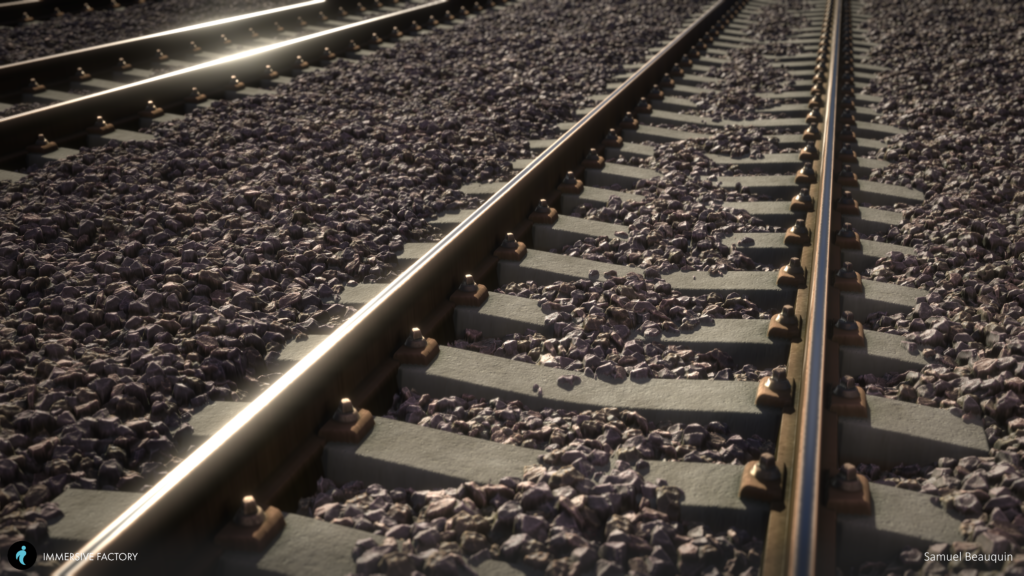 This is 90% Substance Designer. I already had the gravels modeled separately in Blender for another project, I just baked and piled them up in Designer.
Rendered in Blender Eevee.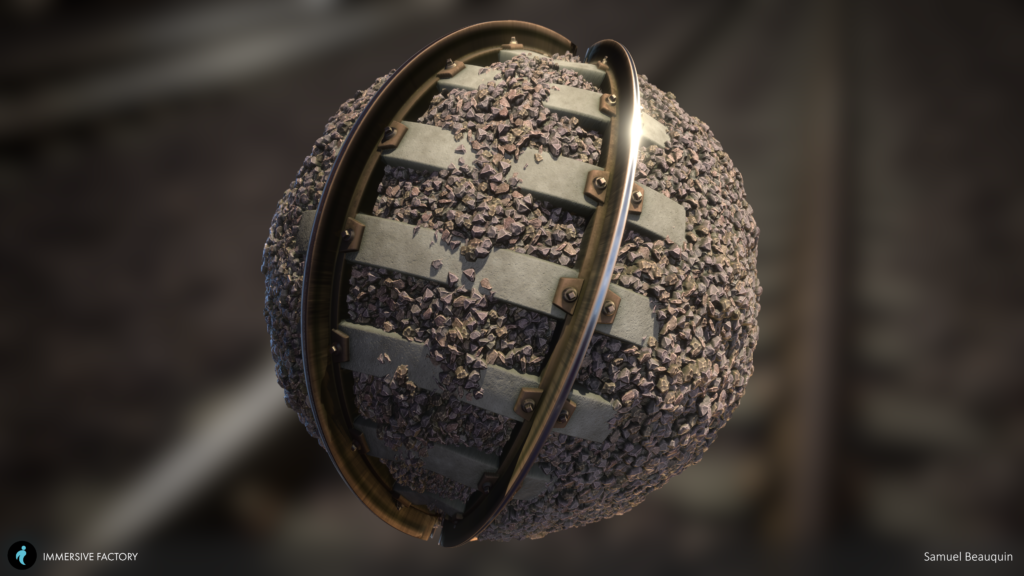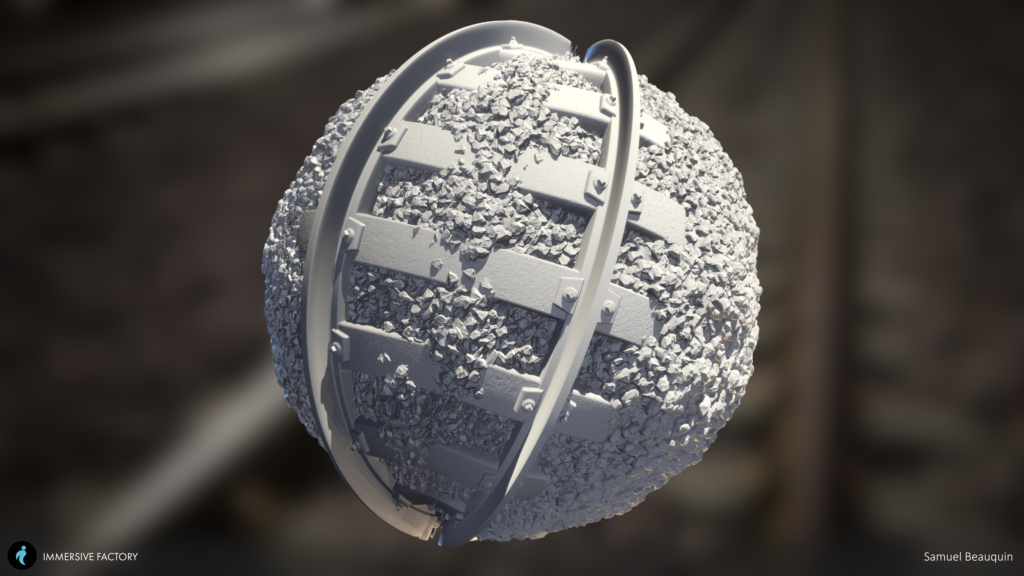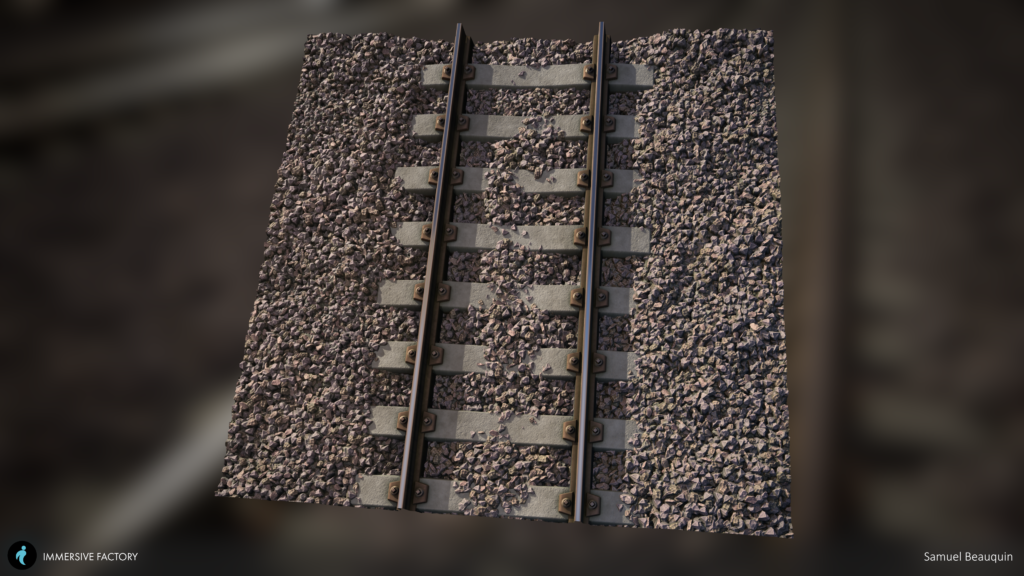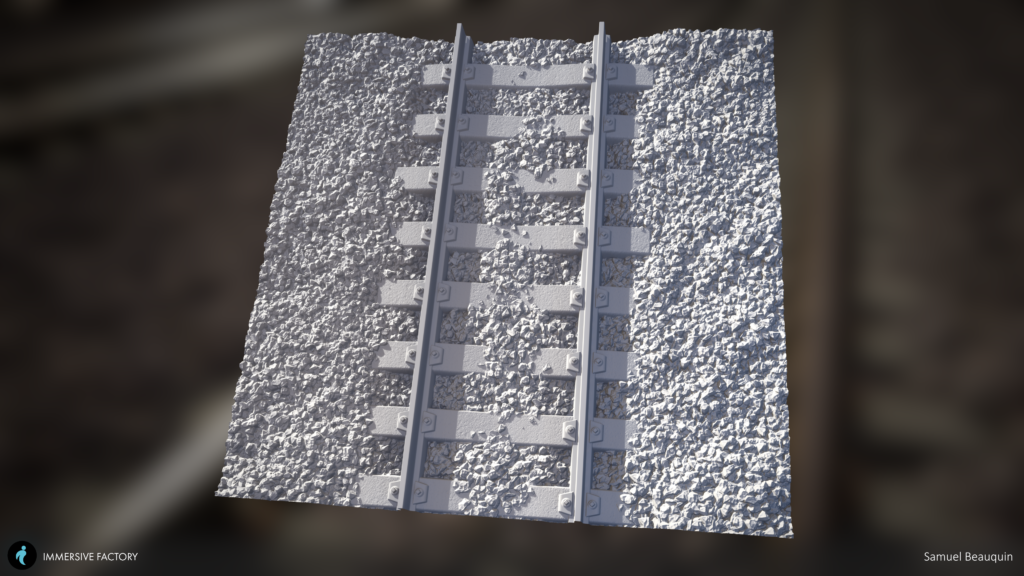 From top to bottom: Metallic – Normal – Roughness – Displacement – Albedo – Ambient Occlusion.